About Us
At Hopewell Dental, you can feel comfortable knowing that we provide comprehensive dental services all under one roof and at a location close to you.
We are the pioneers of a new culture in dentistry.
At Hopewell Dental we are motivated by our desire to gain leadership to set new standards in the dental industry through prioritizing the overall health of our patients, and implementing a new feature of centralizing an in-house patient specialty care.
Why Choose Hopewell Dental?
There are many reasons to choose a dentist – do they offer the services you need? Is it easy to schedule an appointment online? Do they use the most modern, up-to-date technology? At Hopewell Dental, the answers to these questions is an astounding yes! The real Hopewell Dental difference lies within our core values.
Our six pillars of excellence include:
Same Day Appointments
Complimentary Exam and X-Rays for New Patients
Total Health Philosophy
Virtually All Insurances Accepted
Smile Care Dental Savings Plan
Financing Options
Because we have two locations with convenient hours, it is easy for you to get an appointment that fits your schedule. We even accept same day appointments!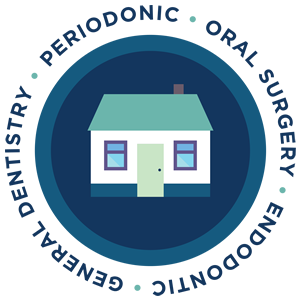 One Dental Home
In most practices, we have dentists and specialists that work together as a team to collaborate on treatment for Periodontal, Oral Surgery, Endodontic, Restorative, and Orthodontic services at your preferred dental home. We are your "One Dental Home."
Your "One Dental Home" allows for smooth scheduling and easing the process of billing and insurance reimbursement for all your dental care. We understand that convenience and clear communication between your entire dental health care team that includes general dentists and specialists can make all the difference.
Total Health Philosophy
We have integrated a total health care, "Best-in-Class" approach to patient care in every office in our network.
Our "Every Patient, Every Visit" philosophy is a core value initiative of placing our patients' total health care needs at the forefront of every single visit.
"Every Patient, Every Visit" starts with an extensive understanding of our patients' total health.
We integrate with the patient's primary medical providers or specialists when and where it is indicated.
We take patient's key vitals at every appointment

Blood Pressure & Heart Rate

We educate and ensure that the patient understands the integration of their dental health and its connection to total body wellness
We train all team members to take proactive measure in risk prevention, basic life support certification, and have appropriate medical emergency equipment on hand.
We offer smoking cessation programs for patients
We take enhanced measures in management of drug and opioid addiction prevention
We do all of this and more, because we care about your total health care needs. We understand that your total health care coincides with your dental health care needs. Our advanced practice management software, along with our operational best practices ensure you will be provided with the best information, and the care you deserve from our network of professionals.